Title: The King
Series: Black Dagger Brotherhood #12
Author: J.R. Ward
Genre: Paranormal Romance
Goodreads
My Rating:

_______________________________________________________________
Blurb
Long live the King…
After turning his back on the throne for centuries, Wrath, son of Wrath, finally assumed his father's mantle—with the help of his beloved mate. But the crown sets heavily on his head. As the war with the Lessening Society rages on, and the threat from the Band of Bastards truly hits home, he is forced to make choices that put everything—and everyone—at risk.
Beth Randall thought she knew what she was getting into when she mated the last pure blooded vampire on the planet: An easy ride was not it. But when she decides she wants a child, she's unprepared for Wrath's response—or the distance it creates between them.
The question is, will true love win out… or tortured legacy take over?
______________________________________________________________________
Sometimes, you didn't get what you wanted.
But if you had all you needed?
My Review

The King is one of the most anticipated books of the year, book 12 of the Black Dagger Brotherhood series.
Book 11, Lover at Last was a huge disappointment, so I had no intention of reading further books of the series, but I've read it anyway.
Why?
Well, I realized this series is more and more like… no, actually it IS a soap opera. You don't really want to watch, or read it anymore, but you want to know what happens to the characters because you care for them, and somehow, throughout the years, they grew to your heart.
But it couldn't live up even to my already low expectations…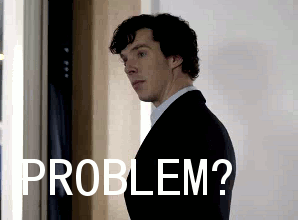 Sadly, many!
Wrath and Beth. Their storyline is obvious and very predictable: they fight about having a child or not, but have it anyway, ending with a forced giving-birth drama, but everything is going to be okay. After all, it's a romance, not a tragedy.
Wrath is magnificent and imposing, as always. He is a born ruler, just not always aware of that. I loved the way Ward portrayed the change in him, not only about having a child, but about his approach to the death of his parents, and to the throne as well. Not everything is perfect in this storyline, especially the end, but his feelings, fears, frustrations, self-poisonous thoughts are nicely presented.
He realized he, too, was finally free — and that his parents, if they had had a chance to look over his shoulder, would have approved of him.
Just the way he was.
I was bored to death by Beth's continuous, repetitive, and often hysterical musings on every little detail of her thoughts and everyday actions, even when she had to go to pee. She is such an irritating character here! How I despise her selfishness and immature behavior!
There are many secondary storylines, and first it seems there is much going on in this book, but actually not much happens. It can be easily summarized on a couple of pages. The plot is fragmented, tiring, and unnecessarily elongated.
Things I couldn't find in this book:
– originality,
– action and thrill,
– twists and turns,
– surprises,
– lessers, or any capable foe,
– real drama,
– steamy erotic scenes (because they are lukewarm and/or frustrating).
Things in large quantities:
– secondary storylines and viewpoints,
– unnecessary scenes (for example who cares about how Xcor is peeling an apple or about the luxury of the foyer for the millionth time?),
– musings, inner monologues, emotional rantings,
– exhausting and irritating pop-culture references,
– overlong descriptions about nothing,
– boring recollections, and repetitive thoughts.
Things almost made me punch something, or someone:
– Beth
– iAm and Trez are the slightly modified equivalents of Phury and Zsadist. So unimaginative.
– Beth's almost Twilight-type pregnancy. Ward misled me for a couple of chapters, and the explanation was not satisfying.
– Writing style as a whole: pop-culture references, slang, acronyms, abbreviations, mutilated words (abso, obvi).
Of course, there are scenes I enjoyed:
– many scenes of Wrath's (as I mentioned above)
– Assail's quest for Sola
– Sola gets free from her captors
– the wedding ceremony performed by Lassiter (this scene lacks originality too, but at least it is hilarious)
– S'Ex's scenes
"Let me make myself perfectly clear. You touch iAm and I will find you. Your last breath will be mine and your heart will still be warm when I take it out of your chest and eat it raw."
"You know, it's a wonder we don't get along better."
All in all
I didn't expected much, so I'm not disappointed, but sadly I'm not pleasantly surprised either.
Oh, almost forgot how unsatisfied I was with the baby's name. I hoped they would name him SPOILER! Highlight to read! Darius, but Beth named him Wrath, and started to refer to her husband as Big Wrath, and to her son as Little Wrath, later LW. Arrrgh!!!
See my favorite quotes on my Tumblr page,
Daily Quotes by Exina.